Google Ads Campaign Management
Get more customers with
Google Ads
Show up when people search for what you offer
Show up when people search for what you offer…
Get in front of customers when they're searching for businesses like yours on Google Search and Maps.
Do you want to get your phone to ring more often, increase lead generation and sales?
Over 70% of mobile searchers call a business directly from Google Search, people spend an average of 5 hours per day online, they're always looking for information, products or services to help them fulfill a need or resolve a problem, whether to find a new house, a health care provider, a plumber, or the ideal contractor for a home remodel.
Google is where people search for products and services. Your ad can appear on Google in front of customers when they're searching for businesses like yours for almost any advertising budget. 
65% of Search Results Clicks Go to Google Ads with Buyer Intent Keywords
In 2019, advertising on Google has an average ROI of 200%; Google claims that for every $1 spent in their Google Ads program, the business will receive $2 back in revenue.
of Mobile Customers Call Through Mobile Ads
of Customers Click On Ads When Purchasing.
of searches have local intent.
Our Process to a Successful Google Ads Campaign
When starting a new Google Ads campaign, we takes the time to get to know you, your business and your customers. Getting a deep understanding of your audience, business model, and goals will allow us to create a custom-tailored Google Ads campaign.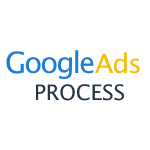 1.

Learn about your business
We take the time to learn as much as we can about your business to get the full scope of your target audience, history, your successes and your challenges so we can explore and document all possible opportunities available to you and deliver a strategic plan that align with project outcomes, budget and brand.
2.

Define Goals
Goal setting is important to help grow your business. These goals will identify what we're working toward to measure the success of our Google Ads campaign. Our experienced digital marketing consultants work with you to define your marketing goals and start strategizing a smart Google Ads plan to achieve these goals.
3.

Keyword Research
Keyword research is a critical task when working on a new Google Ads campaign, it involves identifying targeted words and phrases people enter into Google. This critical phase involves an in-depth analysis of popular search terms, combined with insights on how your customers are searching for your products, services or brand.
Our team analyzes search volume, competition and opportunities through a host of keyword tools that allow us to uncover growth opportunities for your business and identify the terms that are most valuable to bring more website's visitors, more leads, calls and sales to our business.
4.

Ad Creation
We write compelling, genuine ad copy, and we create ad text that appeals to users across devices.
We also implement all ad extensions that make sense for your business to set up your ads for success.
5.

Landing page development / optimization
Landing pages provide an effective way to generate leads and reduce distraction.
A landing page is usually reached by clicking on search or social media ads. It has a very specific goal. It may try to persuade the visitor to call a phone number, buy a product, or enter a contest.
Our team will optimize your landing pages to maximize conversions by testing different messaging and CTAs.
6.

Tracking Installation and testing
We setup Google Ads tracking so we can optimize for conversions and measure the success of your Google Ads campaign.
We also setup conversion goals in Google Analytics to compare ROI from Google Ads campaigns with other marketing channels.
7.

Campaign Launch
We set your Google Ads live for your potential customer to see.
8.

Monitor Performance
We monitor your campaign performance and once we have enough data, we adjust keywords and negative keywords, CPC, CPA and improve ads.
9.

Active management
In order to improve overall results, we actively manage your campaigns by amending bids, testing new keywords and ad content. Over time, this will improve Google Ads quality scores and ultimately lower your spend for each keyword providing you with better results from your online search advertising.
10.

Reporting Analysis and Feedback
Using Google Ads and Google Analytics data, we provide you with comprehensive reporting. You can see where your money has been spent and how the enquiries, leads, or sales were generated.
We can help you Show up when people search for what you offer
If your website isn't visible to users when searching for products or services you offers, then your ideal customer is going to do business with your competitors. Your should invest in a pay per click campaign if have a new business and need customers, looking to expand, or improve growth this year.
We can help you show up when people search for what you offer so they do business with you instead of your competitors. We'd like to provide you with a free consultation. Contact us at (514) 983-2523 to learn more about how we can help you dominate your competition with Google Ads!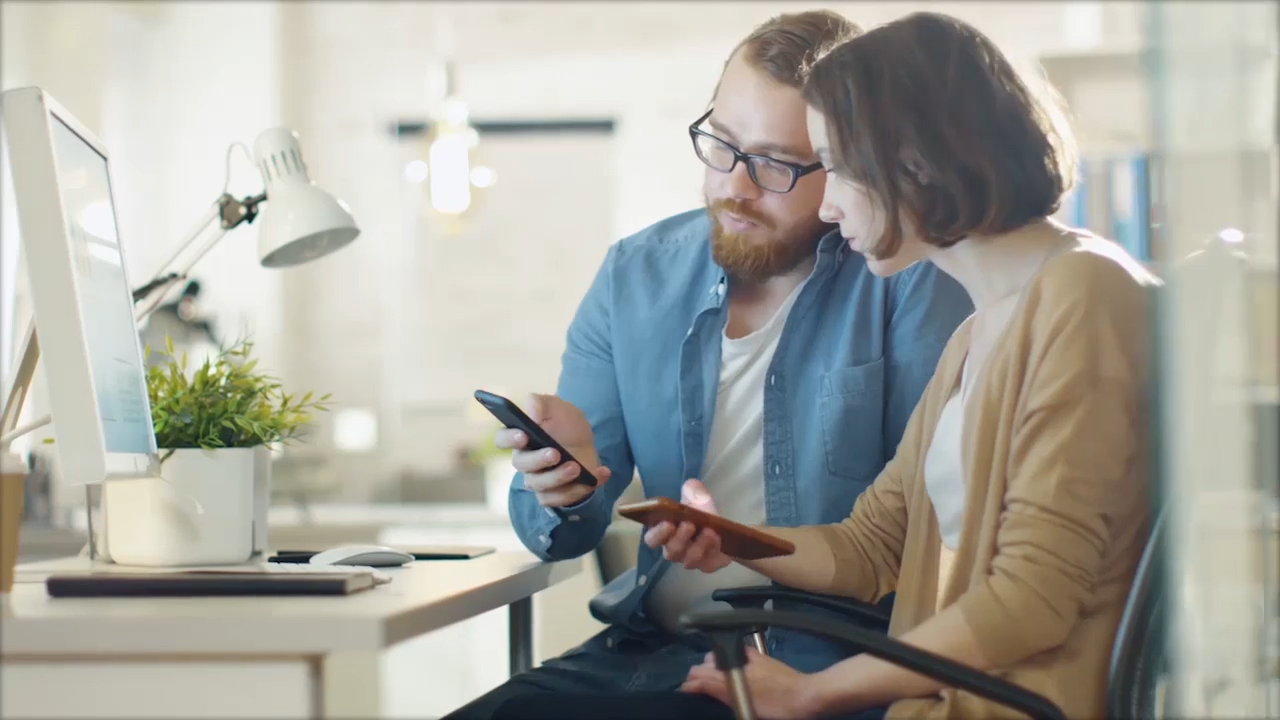 We have a team with the required skills to get you there!